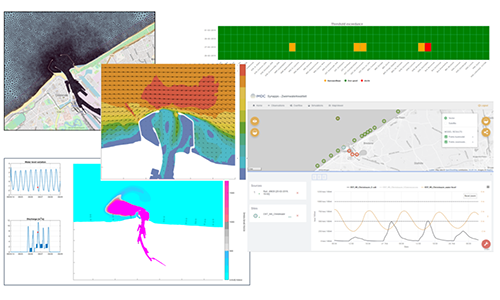 Decision Support Systems
To facilitate water management, we build decision support systems that can help visualize resources and problems, run forecasts, sending out early warnings and alerts. These systems use models, data platforms and algorithms to gain insight into complex processes and aim to support taking the most optimal decisions and actions in the field.
Where and to what extent floods can be expected in the coming days and how can the risk be minimized? What will the water quality at your beach be like for the rest of the day? What would be the impact downstream when increasing hydropower generation? How can we optimise offshore workschedules with respect to upcoming weather and wave conditions? How can we reduce ecological impact of our dredging activity?
These are typical questions our customers are faced with and for which we offer solutions.