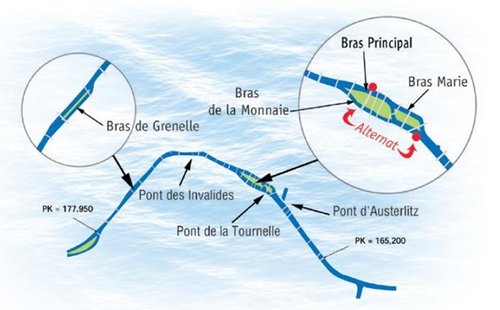 The study was carried out with Flanders Hydraulics Research (FHR) and Ghent University as subcontractor for the navigation simulations and Siradel as subcontractor for the production of a 3D digital mock-up used to visualize simulation results.

The study area was the entire Seine river in the crossing of Paris. It is characterized amongst other things by the presence of many bridges, often close to each other and, for some, with very narrow arches.
The ships considered in the study were the main ships navigating in Paris as well as the ships for which the client wished to know the accessibility.
Picture: Study area: Seine river in Paris including secondary branches