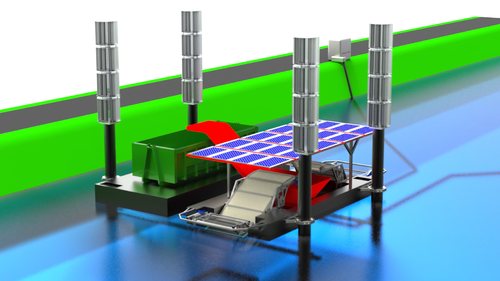 Two models were developed within IMDC,
capable of reproducing the behaviour of plastics in water flows.
:
(1)
A model for simulating large-scale plastics transport through rivers, ports and seas through a newly developed module for the TELEMAC-3D hydrodynamic modelling software.
(2)
A CFD model for simulating and optimising the efficiency of a bubble screen across a stream to guide litter towards the MARC cleaner.
Both models have been validated using field data of plastic transport in tidal rivers and physical model test data of the behaviour of bubble curtains in crossflow.
The knowledge gathered on the behaviour of floating plastics and bubble curtains will be used to
(i)
optimise
the location of the cleaner in the aquatic system and
(ii)
find an efficient deployment of the bubble screen in terms of angle and airflow.