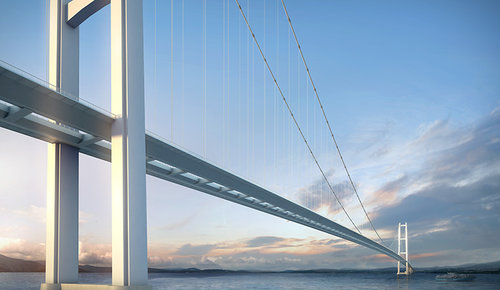 IMDC assisted in the analysis of stability of the two bridge tower foundation caissons for the Çanakkale Bridge Project, during installation on the seabed. After completion, the Çanakkale Bridge will be the largest suspension bridge in the world.
The analysis was carried out using state-of-the-art computational fluid dynamics software ANSYS® CFD™ and several in-house codes.
IMDC was responsible for calculating the current, wave and wind loads on the caisson during its lowering into position.