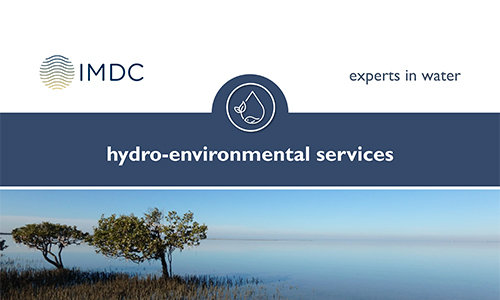 HES's vision is that we need to consider a positive interaction between the environment and water to develop opportunities for sustainable and climate-proof projects. The ecological functioning of water systems is a necessary precondition for the implementation of a successful and future-oriented plan or project.
The experts of HES will provide ecological consultancy for water systems, both for open sea and coastal waters, estuaries and inland waters. HES's tailor-made solutions will be data driven and contribute to a deeper understanding of the complex interactions between ecology and water. In this way HES can support public institutions and private companies in making the most balanced project and policy decisions. Thus, HES will strive to develop sustainable and climate-proof solutions for our clients.
The expertise in HES ranges from ecohydrology, urban resilience, policy studies and onshore/offshore EIA's, nature-based solutions, ecosystem service assessment, sustainability tools, as well as developing environmental models and monitoring that can support our services. More information can found on the Hydro-environmental Services webpage https://imdc.be/en/field/hydro-environmental-services.
If you are interested in joining HES, the new product is looking for people to join their team. Please take a look at IMDC's open job opportunities (https://imdc.be/en/careers)